Brian Berman

Nov 9, 2021
I Spent a Week Abroad With My Remote-First Company. Here's What I Learned
Remote-first doesn't mean remote-only. Here's an inside look at what it's like to work in web3 at a globally distributed company.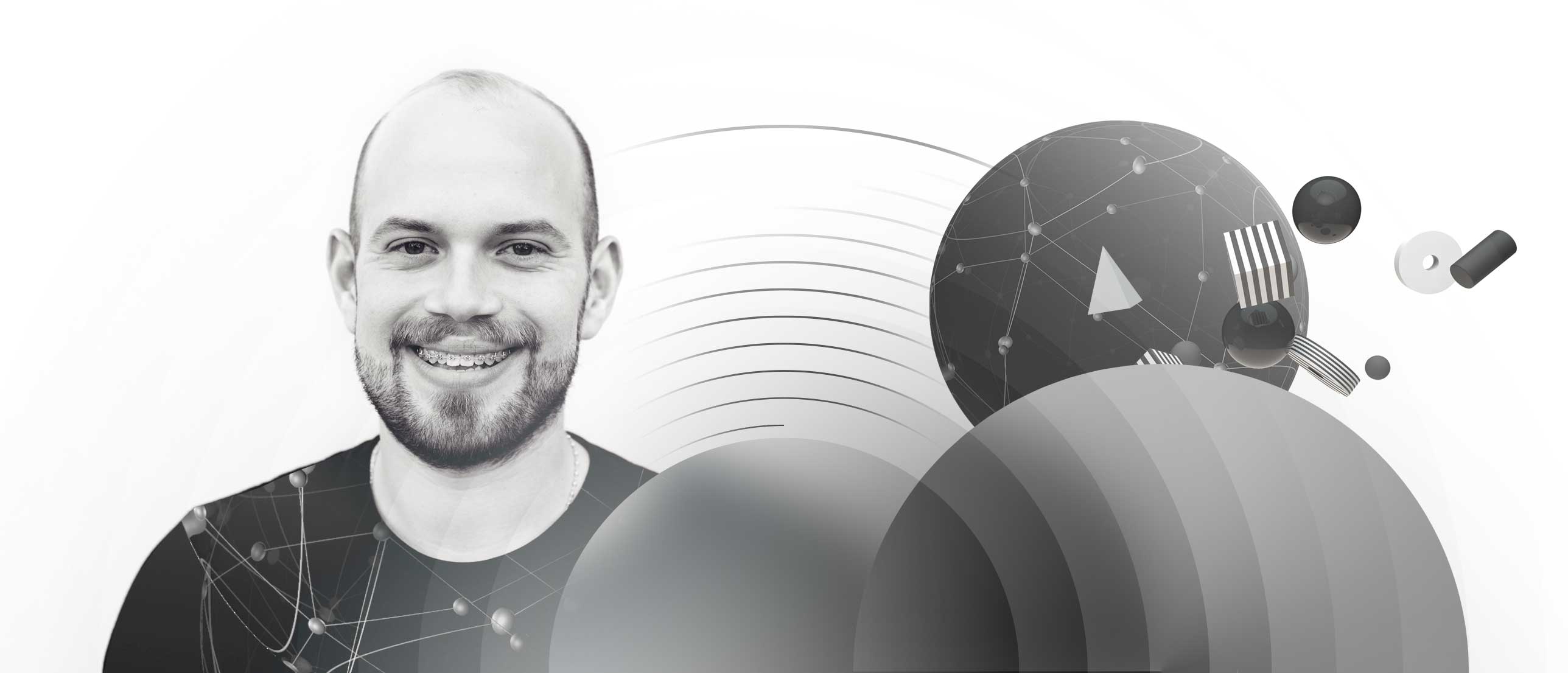 When I first signed up to work at Edge & Node, I initially planned on leaving a week between my old job and my new one. Plans quickly changed when Tegan Kline, my new team lead, called me and said "Brian — why don't you start sooner? Come meet the team during our offsite in Cabo."
"Cabo?" Yes indeed, Cabo San Lucas, a mere 3,000 miles away from home. My eyes widened. I thought this was a remote company? This was the first of many working-in-web3 misconceptions that were quickly shattered as I made this leap into the blockchain world: remote-first doesn't mean remote-only. Needless to say, I started the new role sooner. I had worked a mostly remote job before, coming into the office occasionally before the pandemic. I knew that now joining a globally distributed company, I'd probably experience a lot less face time than before. I didn't expect to start off by meeting nearly all 50 of my new colleagues at once at what would become one of the most transformative professional meetups of my life.
As I arrived at the offsite in Cabo, I started putting names to faces, fast. Within ten minutes of arriving, I met a quarter of my team and was already beginning to feel at home. "Hi, I'm Brian, the new Marketing guy!" I explained, in between bites of ceviche from a plate that suddenly appeared in my hand. I could hardly believe that a team that spends the majority of the year interacting digitally was already behaving like a group of lifelong friends. Of course, meeting in person certainly helped transform relationships from recognized Slack profile pictures to deeper human connections. By the end of the first day, I met four of Edge & Node's co-founders: Yaniv Tal, Jannis Pohlmann, Carl Hagerling, and of course, my team lead Tegan Kline, alongside nearly 90% of the entire team!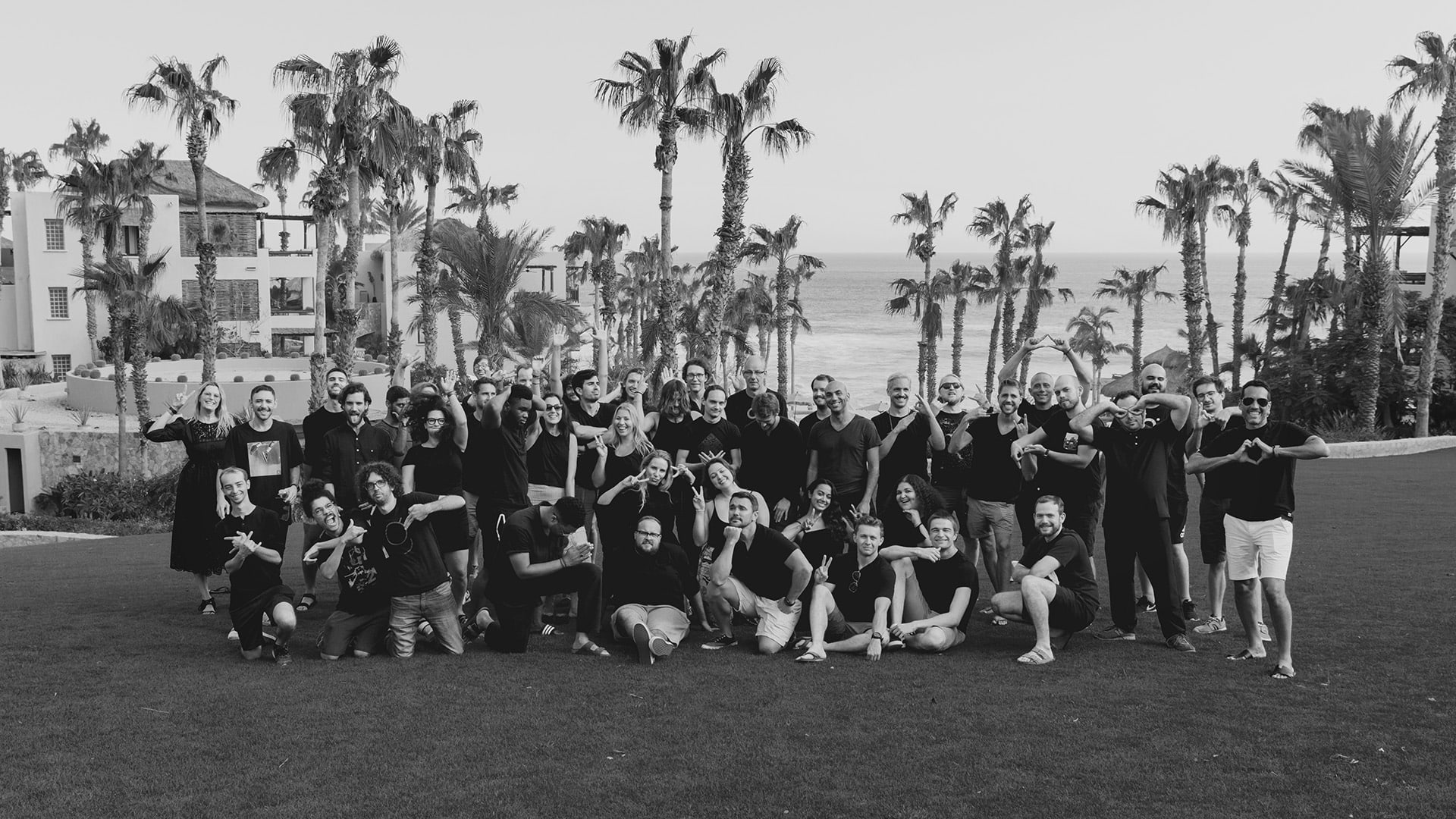 The next day, the team gathered for what would be the beginning of a week's worth of workshops, informative presentations, and team-building exercises. What amazed me was how accessible each informational session was made by each presenter. I come from a non-technical background, but with the way the company co-founders and other colleagues explained The Graph and blockchain technology, I began feeling more and more acquainted. "I can feel my brain expanding beyond my skull," I joked to my colleague sitting next to me. Another misconception was shattered: you don't need to be a developer to help build exciting projects in web3.
As the sessions progressed, I watched team members wax poetic about the beginnings of The Graph, the growth of the team, exciting technological innovations being built, and everyone's shared vision for a vibrant, decentralized future. But above all else, the spirit of collaboration was of paramount importance. I met with leads of so many different teams—business, research, engineering, data analytics, among others—all bound together by the thread of cross-functional collaboration. No matter one's background, it was clear that we were in an environment where anybody could pitch ideas and share insights. That foundation was established months before meeting in-person, but it was amazing to see the culmination of this open company spirit materialize at the annual offsite among a group of diverse, motivated individuals.
I quickly came to appreciate the open, "flat" business structure. Any preconceived notions of companies needing to be built hierarchically too were shattered. It was incredible to see both passion and efficiency work hand in hand, especially at a remote-first company. Everyone here is rowing the same ship, and quality contributions stand out at all levels of seniority and specialization. After a full day of team-building exercises, I shared dinner with Jörg Fuchs, a designer at the company with over twofold my experience in design. We discussed our visions for the evolving brand and spirit of the company—and he listened closely to my thoughts. Before we knew it, nearly an hour passed and we both felt energized to continue building. Not once was I made to feel too junior or too much of a freshman while sharing ideas. Not an ounce of "stay in your lane" was implied. The spirit of collaboration is unmistakably the life force of the folks building The Graph.
It's been over a month since my first week at the company, and these last few weeks of remote work have only strengthened my opinion: yes, it is 100% possible to have a fully motivated, full-steam-ahead team working asynchronously around the world. The shape of work is evolving, and with this team, I certainly feel like remote-first work is a step in the right direction. I haven't experienced a single hiccup with meetings, team projects, or communication. I'm grateful for the opportunity to have jump-started my introduction to the team, and I'm thrilled to collaborate with them every day, no matter where they are in the world. And I'll be honest—if we return to Cabo in the future—I'm excited for my next plate of ceviche!
Subscribe to our newsletter for the best of web3
Stay on top of the latest web3 news with a fresh cup of web3 Tea delivered right to your inbox. Web3 Tea is a bi-weekly round-up of web3 developments, macro observations, and profound tweets.
Stay stimulated with web3 Tea, whether you're a web3 beginner or expert!