Rodrigo Coelho

Jul 12, 2023
Chief Spirit Officer: A Reimagined Executive Role for the Modern Workplace
Keeping the mojo going at a remote-first company requires an entirely new job description. That's why Edge & Node invented a bold new C-suite role: Chief Spirit Officer.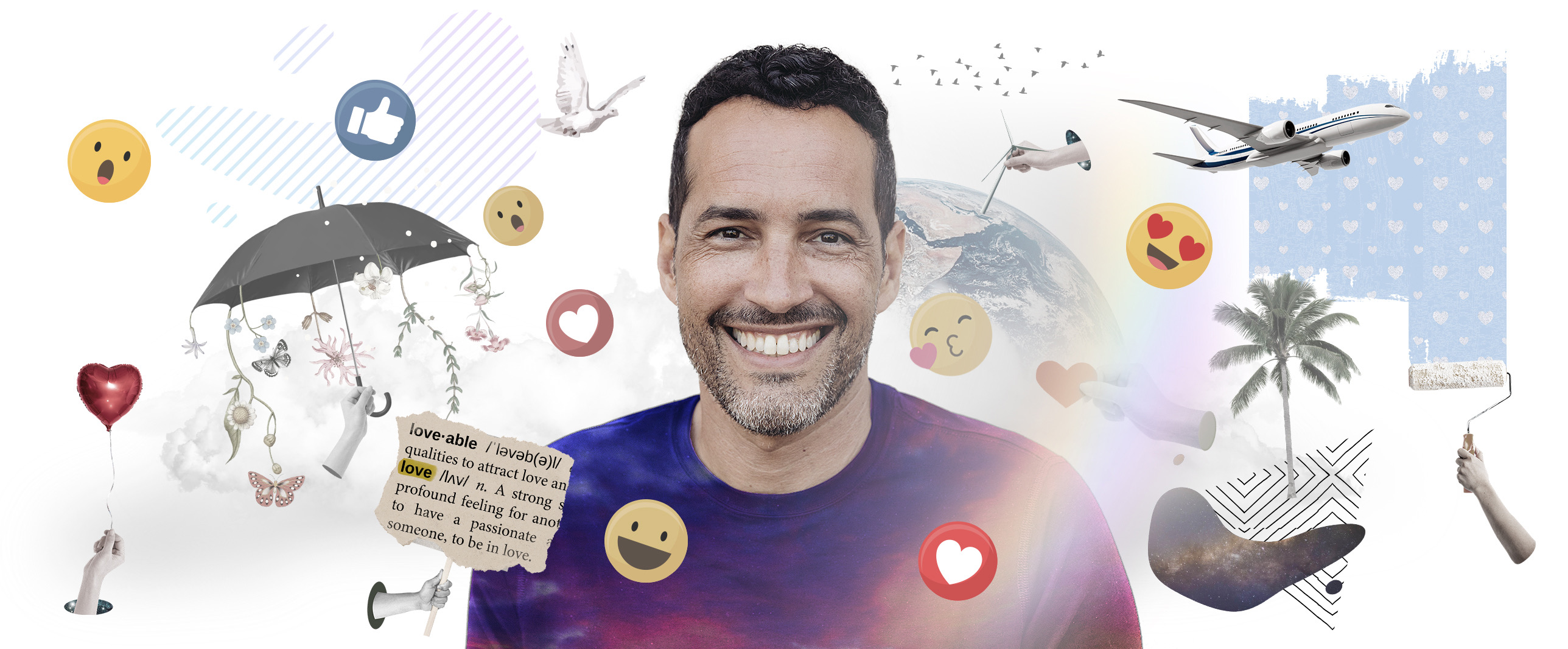 Prefer to hear this blog aloud? Listen to the contents of this blog via The Graph Podcast.
---
My name is Rodrigo and I've been responsible for culture, operations, human resources and much more at Edge & Node for over five years. And I have big news to share: I've been recently appointed as Edge & Node's Chief Spirit Officer. You read that right. This is the debut of a new C-suite title among our other executives like CEO, CTO and CFO.
Years of leadership in the budding web3 industry enlightened me to the fact that old-school office culture rules no longer apply in a globally-distributed, remote-first workplace. The modern workplace deserves a modern people-oriented role. You may be wondering – what is a Chief Spirit Officer? I'll explain – but first, allow me to open with a backstory to paint the full picture of my journey into this new role:
Growing alongside The Graph
As the first hire on the initial team behind The Graph, I've worn a lot of hats throughout the years during our various stages of growth. I started out as a Community Lead to shepherd the growing body of people following the project's mission to index the world's public data. I set up the Telegram and Discord channels and moderated both well before we had a full team. When attending hackathons, I set up each booth and brought Graph-themed swag that I had iterated on with co-founder Yaniv Tal and the talented Chief Design Officer Carl Hagerling. I loved chatting it up with developers at all hours of the day across the globe from Toronto to Prague to Berlin.
As our team grew, I moved over to more of an operations role and became heavily involved on the finance side, setting up our accounting systems and processes for success. I've been in a position of high trust with admin access and involved in critical activities like bank account authorization and transferring of funds. Oftentimes I would jump into initiatives that were crucial, but not necessarily in scope of what my role was at the time, like KYCing 25,000 people in two weeks ahead of the launch of The Graph Network's mainnet! My role entailed building a business function up to the point where that specific duty necessitated a dedicated person. Recruiting and finance are two such examples.
My most recent title was Chief of Staff. It wasn't an exact fit because Chiefs of Staff can often be executive assistants that rise up to that position after being a CEO's right hand person. The title had Chief in it, reflecting my seniority, and it had Staff in it, reflecting some of the people ops responsibilities in my purview, such as onboarding and offboarding, payroll, benefits, and so on.
But the title wasn't quite perfect. I am enamored in guiding the people I work with beyond the level typically associated with human resources – I like to form strong bonds with my colleagues and guide them towards success. I also felt disconnected to the bureaucracy and red tape of similar roles in old workplace paradigms. I needed help figuring out something new.
I give credit to our CEO Tegan Kline for coming up with the idea for the new title as it's one that doesn't exist (as far as I know) but I do feel it's an important one that should exist in modern business. Perhaps this marks the beginning of a new trend.
Parallels in business and parenthood
Before I break down my new role, I think it's important to share this analogy to help understand the concept of Chief Spirit Officer. I've used this analogy a lot and I like it:
The birthing of an idea and the building of a company could have likenesses to the birthing and raising of a child.
I've founded three companies in my career so I have some familiarity with the process (but I haven't personally birthed a child so please bear with me).
First comes conception. There is an idea and great excitement. Then there's an incubation period while you build your product. Next is the birth where the idea is launched to the world. This can sometimes be a hard and painful process. Then the company needs constant care and feeding for a while until it grows a bit and can start to feed itself. At first it crawls, then it walks, and then it runs.
The word "corporation" comes from the Latin root "corpus", which means "body". If you think about it, a company is a living breathing organism that exists in the collective minds of founders, employees, partners, customers, and the community. A brand is that person's name and personality.
Bearing in mind the analogy, companies need caretakers. This is why we at Edge & Node believe "Chief of Staff" doesn't cut it in a world where companies increasingly require more emotional investment, and employees need mutual support to thrive. These requirements never existed in the classic 9-to-5 office. As we build the internet of the future, and brand new ways to scale human coordination worldwide, remotely, we believe the era of the Chief Spirit Officer – CSO – starts now.
Breaking down the Chief Spirit Officer role
What is a Chief Spirit Officer?
A Chief Spirit Officer is responsible for ensuring the spiritual and emotional health of an organization.
What does the role look like on a day to day basis?
In a broad stroke, it could be thought of as someone who oversees HR, but the role embodies much more than that. It's someone who can tap into the energy streams of the company and its community, see where energy is not flowing, and intervene when needed. It's someone who has a pulse on the "vibes" in the company. How are people feeling about their work? Are they inspired? Are they connected to the "why"? Are they contributing to the culture or detracting from the culture? If the answer to any of these questions is no, the CSO must act as somewhat of a "spirit guide" to help get the company back on track and in harmony. I can happily say that at Edge & Node right now, the vibes are on point!
How do you keep a remote team's mojo going?
Edge & Node has been a remote-first company since we started in 2018 (before the pandemic made it the new normal). We have a lot of experience in navigating the strategies of keeping a remote team happy. As many of us have experienced, working from home can be isolating and it's easy to feel disconnected from other team members.
At Edge & Node, we place a high emphasis on ensuring our team performs at the highest levels possible. With that in mind, we offer the following benefits:
Quarterly rest weeks – the entire company shuts down for one week following each quarter. This allows people to fully unplug, knowing that there isn't a pile of emails, Slack messages, or requests waiting for them. I've personally found this to be the most beneficial to me, as it allows me to focus on a short term sprint, knowing I will get a break. We've also found that it does not cut into our team's ability to ship any less than before we had it.
A $250 per month mental and physical health stipend that can be used towards therapy, counseling, coaching, or gym memberships, yoga classes, spin, pilates, etc.
A free membership to the Calm meditation app
Monthly mental health minute reminders over Slack from yours truly, the Chief Spirit Officer
The benefits don't end there. We believe cultivating a positive culture goes far beyond perks. The life force of a company is in how its people treat each other, steering people towards kindness, and respecting one another's needs. Here are a few other guidelines we adhere to:
We have best practices around minimizing Zoom calls when possible and use Looms or asynchronous communications
We have no internal meetings Fridays
We have people in multiple time zones around the world so we encourage Slack etiquette about not pinging people on nights and weekends when possible
We use the Slack app called Donut which connects a team member with a random team member every two weeks to have a "virtual coffee" over Zoom
We utilize quarterly engagement surveys, and really listen to feedback to make improvements
We host team offsites where we can get together in person and have fun
We've created a #celebrating-wins channel in Slack and we have created a culture of shouting people out for great work
We also shout people out before company all hands meetings, and also while people are waiting for others to join on some of our larger weekly recurring meetings
We've created an internal team roster in Notion where people have personal pages they can add their creativity and flair to, sort of like the old school MySpace pages
These are some of the ideas we've come up with, and we are always striving to make improvements and make our team members' lives better. In fact, we believe the concept of a Chief Spirit Officer is so impactful that other companies should consider adding this role to their organizations. By having a dedicated individual focused on fostering positivity, engagement, and a strong sense of camaraderie within the workplace, organizations can unlock the full potential of their teams.
Whether you or someone you know is shaping up to be the next Chief Spirit Officer, please reach out to me if you have things you've tried on your teams that have worked well. I'd love to hear from you @rodventures on Twitter!
About Edge & Node
Edge & Node is a software development company solving the world's biggest challenges with decentralized technology. Founded by the initial team behind blockchain data indexing protocol The Graph, Edge & Node has extensive experience in developing and maintaining open-source software, tools, and protocols as well as enabling builders and entrepreneurs to create and launch unstoppable applications. The team is dedicated to the proliferation of web3 applications that decentralize digital infrastructure, leverage market-based incentives, and revolutionize peer to peer coordination.
In 2022, Edge & Node unveiled the House of Web3, the world's first web3 co-creation space, situated in the historic Presidio of San Francisco. As a hub of innovation, the House of Web3 harnesses the power of decentralization to ideate and develop solutions addressing the shared challenges of the world. The House of Web3 unites a collective of visionary web3 creators, including builders, researchers, inventors, investors, and partners who are weaving the code of tomorrow into the very fabric of humanity.
To keep up with all things Edge & Node, follow us on Twitter, Linkedin, Github TikTok and Instagram. Follow the House of Web3 on Twitter, Instagram, and Facebook. As we continue to grow, we're always on the lookout for exceptional talent to join our team. Together, let's pioneer a revolutionary digital landscape and shape a brighter future for all.
Subscribe to our newsletter for the best of web3
Stay on top of the latest web3 news with a fresh cup of web3 Tea delivered right to your inbox. Web3 Tea is a bi-weekly round-up of web3 developments, macro observations, and profound tweets.
Stay stimulated with web3 Tea, whether you're a web3 beginner or expert!