Tegan Kline

Oct 27, 2022
The Edge and Node House of Web3 is Now Open
The world's largest web3 co-creation space has arrived. The House of Web3 unites web3 pioneers to craft a better future with decentralized technology.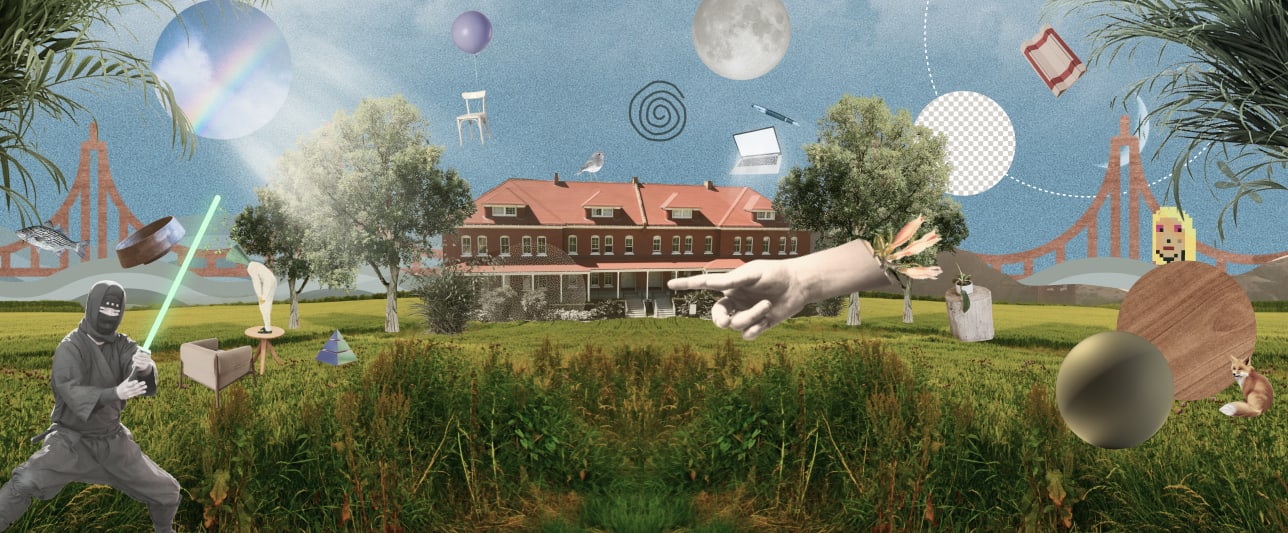 Today, we opened the Edge & Node House of Web3, the largest co-creation space in web3, which is located in the Presidio of San Francisco.
Web3 is here to stay. While everyone is leaning out, afraid to make moves, we are leaning in and doubling down on the web3 space powered by The Graph.
Web3 is global and borderless, but we need a physical place to come and meet beyond the digital realm. The Edge & Node House of Web3 is a space where people from all over the world fly in to spend time and build together - where serendipitous connections are made.
At a time when many say that San Francisco is dead, Edge & Node is planting the flag in the ground and proudly proclaiming that the spirit of San Francisco will never die. The startup spirit is at the heart of San Francisco's culture — as it is a place where you can talk about your crazy, out-of-this-world ideas and people will not only listen but offer to lean in and help. It is a special quality that we need to preserve and nourish. The House of Web3 channels San Francisco's creative energy into a bustling hub for innovation and futurism. We will channel the startup mentality into co-creation for web3 at this new location.
Nestled in a beautiful place enveloped by calm serenity and respite in the hustle of the city, the House of Web3 is a place to meet your future business partners, soulmates, colleagues, and beyond.
The House of Web3 is the first of its kind.
We live in a new era where the standard, everyday office no longer stimulates productivity or creativity. At Edge & Node we have been remote from day one—as a global company with talent all over the world, we've never wanted an office, but we realize that web3 needs a human touch.
This isn't an office. This isn't a co-working space. This is The House of Web3.
The House of Web3's opening event takes place tonight, October 27th, with a ribbon-cutting ceremony and an evening celebration, sponsored by Geo, a revolutionary web3 browser spun up by Edge & Node's former CEO, Yaniv Tal. Geo is the primary supporter of the Edge & Node House of Web3.
You can request an invitation to this co-creation space, and subscribe to the House of Web3 newsletter to stay up-to-date on exciting future events and exclusive gatherings.
About Edge & Node
Edge & Node is a software development team dedicated to the advancement of web3. Founded by the initial team behind The Graph, a protocol for indexing and querying blockchain data, Edge & Node plays a vital role in supporting and scaling protocols and development teams throughout the global web3 ecosystem. From building solutions that helped decentralize one of the most critical layers of web3 to tracking every project being built in the decentralized community, Edge & Node is mission-focused on empowering individuals with the ability to contribute to moving humanity forward.
To keep up with all things Edge & Node, follow us on Twitter, LinkedIn, and Instagram. Edge & Node is also hiring.
Subscribe to our newsletter for the best of web3
Stay on top of the latest web3 news with a fresh cup of web3 Tea delivered right to your inbox. Web3 Tea is a bi-weekly round-up of web3 developments, macro observations, and profound tweets.
Stay stimulated with web3 Tea, whether you're a web3 beginner or expert!