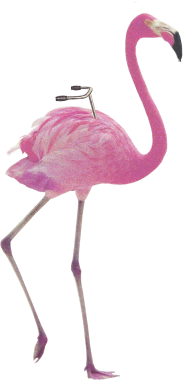 Content Designer
Edge & Node is a creative software development company working to build a vibrant, decentralized future. Founded by the initial team behind The Graph, Edge & Node is dedicated to the advancement of web3, a decentralized and fair internet where public data is available to all—an internet that enables its users to increase agency over their creations and their lives.
Edge & Node's initial product is The Graph, an indexing protocol for querying networks like Ethereum and IPFS, which ensures open data is always available and easy to access. The Graph is used by thousands of protocols and dapps including Uniswap, Livepeer, Aave, Decentraland, and more. Edge & Node also launched Everest, a decentralized registry with the mission to catalyze the shift to web3, facilitating community-driven curation of projects providing ongoing utility to the crypto space.
The Design Team is a distributed group of problem-solvers with high standards. Striving for excellence in every iteration by being curious, agile, and pragmatic. We collaborate closely across time zones, taking ownership and constantly pushing designs forward across product and marketing. We empathize and engage with users to identify, research, and develop foundational design patterns to make dApps and web3 more accessible and beautiful.
We need a Content Designer to create images and videos that reflect Edge & Node's and The Graph's design ethos in every pixel. The ideal candidate will be a strong design systems thinker who can utilize images and videos to amplify, educate and enlighten our community via social media platforms. You should work independently from a brief, prioritize tasks, track essential details and deliverables across multiple projects.
What You'll Be Doing
Working cross-functionally with the design and marketing team to deliver quarterly and annual roadmap objectives within The Graph and Edge & Node
Producing static and animated assets daily for our omnichannel marketing strategy, including Twitter, LinkedIn, Instagram, Facebook, and YouTube.
Developing work that inspires others and carries the vision for brand expression through motion design and graphics
Delivering strategic and conceptual systems that communicate brand intention and value
Creating motion systems and design solutions with a high level of creativity, brand alignment, and attention to detail
Developing original breakthrough design thinking for omnichannel marketing applications
Creating and managing backlog and delivery timeline for all marketing design needs
Using visual assets and videos to help break down complex narratives into simple, compelling stories
Collaborating with the design team, product managers, marketing leadership, stakeholders, and press agencies to serve a global audience
What We Expect
Ability to work in a fast-paced environment, building the rocket ship as we fly it
Comfortable working and designing within ambiguity
5+ years of experience in motion design, with experience in brand or product systems
Motion graphics experience in a deadline-driven environment
Experience with narrative storytelling in combination with core marketing objectives across multiple platforms
Experience in After Effects, Cinema 4D or some other tool for editing videos
Knowledge of current industry-standard audio/video formats and codecs
Experience with digital content management systems and digital workflows with an understanding of how to organize and manage content
Experience with audio/video production and post-production utilizing current technologies
Interest in Blockchain & web3
About The Graph
The Graph is the indexing and query layer of web3. The Graph Network's self service experience for developers launched in July 2021. Developers build and publish open APIs, called subgraphs, that applications can query using GraphQL. The Graph supports indexing data from multiple different networks including Ethereum, NEAR, Arbitrium, Optimism, Polygon, Avalanche, Celo, Fantom, Moonbeam, IPFS, and PoA with more networks coming soon. To date, tens-of-thousands of subgraphs have been deployed on the hosted service, and now subgraphs can be deployed directly on the network. Over 28,000 developers have built subgraphs for applications such as Uniswap, Synthetix, KnownOrigin, Art Blocks, Balancer, Livepeer, DAOstack, Audius, Decentraland, and many others.
If you are a developer building an application or web3 application, you can use subgraphs for indexing and querying data from blockchains. The Graph allows applications to efficiently and performantly present data in a UI and allows other developers to use your subgraph too! You can deploy a subgraph to the network using the newly launched Subgraph Studio or query existing subgraphs that are in the Graph Explorer. The Graph would love to welcome you to be Indexers, Curators and/or Delegators on The Graph's mainnet. Join The Graph community by introducing yourself in The Graph Discord for technical discussions, join The Graph's Telegram chat, and follow The Graph on Twitter, LinkedIn, Instagram, Facebook, Reddit, and Medium! The Graph's developers and members of the community are always eager to chat with you, and The Graph ecosystem has a growing community of developers who support each other.
The Graph Foundation oversees The Graph Network. The Graph Foundation is overseen by the Technical Council. Edge & Node, StreamingFast, Figment, Semiotic  and The Guild are five of the many organizations within The Graph ecosystem.