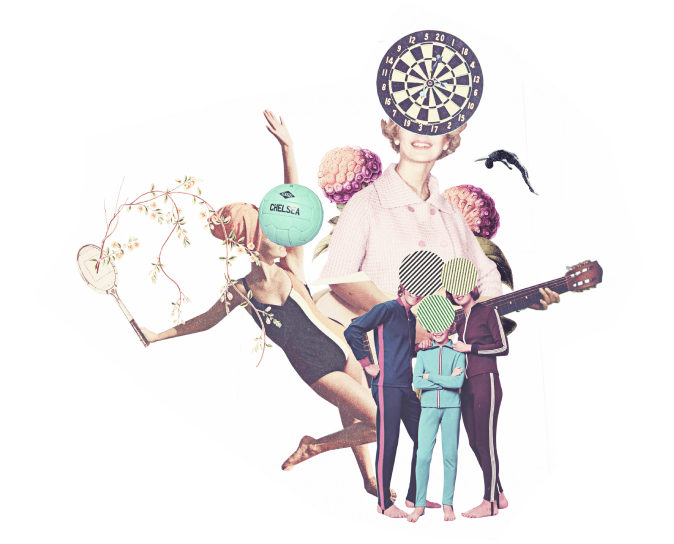 Senior Product Manager
Edge & Node is a creative software development company working to build a vibrant, decentralized future. Founded by the initial team behind The Graph, Edge & Node is dedicated to the advancement of web3, a decentralized and fair internet where public data is available to all—an internet that enables its users to increase agency over their creations and their lives.
Edge & Node's initial product is The Graph, an indexing protocol for querying networks like Ethereum and IPFS, which ensures open data is always available and easy to access. The Graph is used by thousands of protocols and dapps including Uniswap, Livepeer, Aave, Decentraland, and more. Edge & Node also launched Everest, a decentralized registry with the mission to catalyze the shift to web3, facilitating community-driven curation of projects providing ongoing utility to the crypto space.
E&N is hiring a Senior Product Manager for the Graph Explorer and the Subgraph Studio. The Graph Explorer is a portal to the decentralized network, giving all participants the ability to discover, understand and interact with the protocol. The Studio is the home of Subgraph Developers on the decentralized network, letting them publish, manage and query their subgraphs, handling billing and API key management.
You love data visualization, bringing legibility and clarity to every user experience. You can reason clearly from first principles, but you are also practical and pragmatic, based on what you see in the data, and on the ground. You are a natural collaborator, making plans with designers and engineers, and then working together to make them happen. You might have built SaaS or developer tools before.
What You'll Be Doing
Growing the number of subgraphs published on the network
Creating delightful user experiences while balancing economic trade-offs and on-chain interactions.
Driving query volume on subgraphs
Identifying any problems or bottlenecks with indexers or the Gateway
Growing network participation, by curators and delegators through The Graph Explorer
What We Expect
Demonstrated understanding of the techniques and methods of modern product discovery and Agile product delivery. Experience with establishing requirements & cross-team prioritization
4+ years working on technology-powered products as either a product manager, product designer, engineer, data analyst, data scientist, or user researcher
Proven ability to engage with engineers, designers, and company leaders in a constructive and collaborative relationship
Demonstrated ability to learn multiple functional areas of an organization – engineering, research, design, finance, business development, or marketing
Demonstrated ability to figure out solutions to hard problems with many constraints, using sound judgment to assess risks, and to lay out your argument in a well-structured, data-informed, written narrative
Product craftsmanship - You obsess over things like design affordances, information architecture, visual hierarchies, product terminology, and translating complex concepts into simple user flows. Product is your craft.
Crypto Native - You are familiar with, if not an expert in, concepts like blockchains, distributed systems, bonding curves, decentralized finance (DeFi), NFTs, P2P systems, consensus, web3, etc.
Writer-at-heart - You value the written word, deploying it to crystallize trade-offs, decisions and requirements internally (in PRDs & discovery documents), and to inform and educate externally (in the product, and documentation).
About The Graph
The Graph is the indexing and query layer of web3. The Graph Network's self service experience for developers launched in July 2021. Developers build and publish open APIs, called subgraphs, that applications can query using GraphQL. The Graph supports indexing data from multiple different networks including Ethereum, NEAR, Arbitrum, Optimism, Polygon, Avalanche, Celo, Fantom, Moonbeam, IPFS, and PoA with more networks coming soon. To date, tens-of-thousands of subgraphs have been deployed on the hosted service, and now subgraphs can be deployed directly on the network. Over 28,000 developers have built subgraphs for applications such as Uniswap, Synthetix, KnownOrigin, Art Blocks, Balancer, Livepeer, DAOstack, Audius, Decentraland, and many others.
If you are a developer building an application or web3 application, you can use subgraphs for indexing and querying data from blockchains. The Graph allows applications to efficiently and performantly present data in a UI and allows other developers to use your subgraph too! You can deploy a subgraph to the network using the newly launched Subgraph Studio or query existing subgraphs that are in the Graph Explorer. The Graph would love to welcome you to be Indexers, Curators and/or Delegators on The Graph's mainnet. Join The Graph community by introducing yourself in The Graph Discord for technical discussions, join The Graph's Telegram chat, and follow The Graph on Twitter, LinkedIn, Instagram, Facebook, Reddit, and Medium! The Graph's developers and members of the community are always eager to chat with you, and The Graph ecosystem has a growing community of developers who support each other.
The Graph Foundation oversees The Graph Network. The Graph Foundation is overseen by the Technical Council. Edge & Node, StreamingFast, Messari, Semiotic  and The Guild are five of the many organizations within The Graph ecosystem.