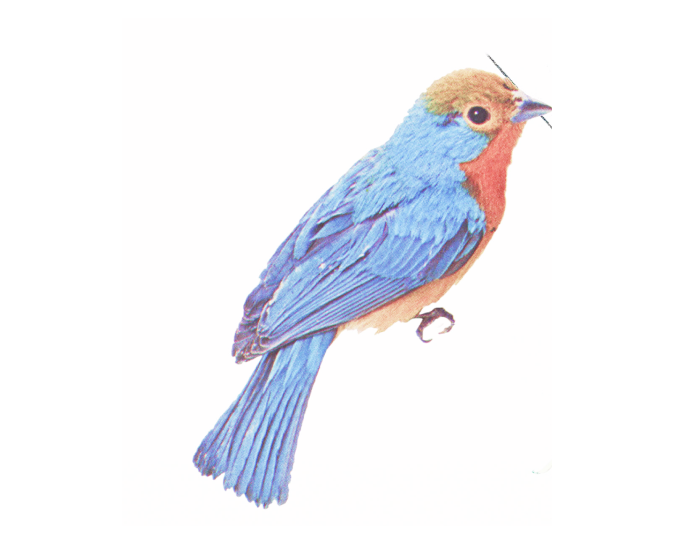 Team Lead
Kyle Rojas, Tegan Kline
Partnerships
Team Lead
Kyle Rojas, Tegan Kline
Edge & Node stands as the revolutionary vanguard of web3, a vision of a world powered by individual autonomy, shared self-sovereignty and limitless collaboration. Established by trailblazers behind The Graph, we're on a mission to make The Graph the internet's unbreakable foundation of open data. Edge & Node invented and standardized subgraphs across the industry, solidifying The Graph as the definitive way to organize and access blockchain data. Utilizing a deep expertise in developing open-source software, tooling, and protocols, we empower builders and entrepreneurs to bring unstoppable applications to life with revolutionary digital infrastructure.
Edge & Node acts on a set of unwavering principles that guide our journey in shaping the future. We champion a decentralized internet—free from concentrated power—where collective consensus aligns what is accepted as truth, rather than authoritative dictation. Our commitment to censorship resistance reinforces our vision of an unyielding information age free from the grasp of a single entity. By building for open-source, we challenge the stagnant landscape of web2, recognizing that true innovation thrives in transparency and collaboration. We imagine a permissionless future where the shackles imposed by central gatekeepers are not only removed, but relegated to the dustbin of a bygone era. And at the foundation of it all, our trust shifts from malevolent middlemen to trustless systems, leveraging smart contracts to eliminate the age-old vulnerabilities of misplaced trust.
The Business team is a highly-focused group of web3 pioneers pushing the industry to greater heights while onboarding the next billion web3 users. Supporting a global ecosystem (and having a blast doing it), we develop and execute on business strategy, create communications, manage partnerships and support participants of The Graph Network. Ensuring a healthy, happy ecosystem while fostering meaningful relationships with the community is as essential as to us our morning matcha lattes. The business team comprises Business Development, Partnerships, Solutions Engineering, Marketing, Brand Building, GRT Relations, and Finance/ GRT Relations.
We are looking for a motivated self-starter and driven individual who can thrive in a dynamic and sometimes undefined environment, and who doesn't mind reaching out and getting to know people/projects that he/she has never met. A person that is passionate about Web3 and familiar with The Graph. Someone who is committed to using business expertise to support business growth, ensure an excellent experience for users of The Graph, and being okay with not getting a yes the first time...and not giving up. This person must be excited about driving the organization's growth and success. Someone who is personable, enjoys meeting new people and developing partnerships with top business leaders, both in the blockchain and traditional worlds alike. Ideally, this person will be permanently located in San Francisco, CA or in the surrounding area.
What You'll Be Doing
Understanding the landscape of all of The Graph's ecosystem participants between L1 Blockchains, L2 Blockchains, subgraphs, and dapps.
Building and maintaining relationships with top protocols, dapps, and relevant companies in the crypto space
Staying on top of partners' upcoming events and product launches and supporting where we can
Developing and maintaining positive and effective partnerships and purposeful relationships that are relevant to the implementation of The Graph's Web3 and multi-blockchain strategy
Identifying projects using subgraphs and being proactive in making the most out of those relationships
Coordinating the execution of integration/collaboration initiatives and working with Solutions Engineers to guide them to completion
Managing top accounts paying for queries in the decentralized network, as well as converting hosted service users to paying users on the network
Educating new dapps on how to migrate to the network, as well as ensuring they have an excellent experience throughout the entire process
Ensuring all issues that come up for existing users of The Graph are addressed properly, efficiently, and that users have a good experience throughout the process
Helping to facilitate internal and external group events (online panels/meetings, conferences, off-sites & all-hands), meeting agendas, logistics and follow-ups
Helping with the business strategy and thinking long term
Helping to identify high level partners to bring into the ecosystem as power users
What We Expect
Excellent communication and writing skills
Excellent interpersonal skills, and ability to maintain strong relationships
Strong cross-cultural skills and versatility in dealing with different types of partnership
Proven track record in successful sales, business development and managing Institutional relationships
Detail oriented and data driven, problem solving and multi-tasking skills
Organized and diligent in task management
Independent and creative thinker
Action oriented
Experience working with Web3 or blockchain companies or similar, preferably in a BD capacity
Have a solid understanding of The Graph, relevant blockchain technology, overall blockchain ecosystems, projects and communities
Personal integrity with an honest and open personal style
Approachable, with an ability to engage partners at all levels
Ability to close deals in an efficient and friendly way
BS/MA degree in Business, Communication or related fields
About The Graph
The Graph is the indexing and query layer of web3. The Graph Network's self service experience for developers launched in July 2021. Developers build and publish open APIs, called subgraphs, that applications can query using GraphQL. The Graph supports indexing data from multiple different networks including Ethereum, NEAR, Arbitrum, Optimism, Polygon, Avalanche, Celo, Fantom, Moonbeam, IPFS, and PoA with more networks coming soon. To date, tens-of-thousands of subgraphs have been deployed on the hosted service, and now subgraphs can be deployed directly on the network. Over 28,000 developers have built subgraphs for applications such as Uniswap, Synthetix, KnownOrigin, Art Blocks, Balancer, Livepeer, DAOstack, Audius, Decentraland, and many others.
If you are a developer building an application or web3 application, you can use subgraphs for indexing and querying data from blockchains. The Graph allows applications to efficiently and performantly present data in a UI and allows other developers to use your subgraph too! You can deploy a subgraph to the network using the newly launched Subgraph Studio or query existing subgraphs that are in the Graph Explorer. The Graph would love to welcome you to be Indexers, Curators and/or Delegators on The Graph's mainnet. Join The Graph community by introducing yourself in The Graph Discord for technical discussions, join The Graph's Telegram chat, and follow The Graph on Twitter, LinkedIn, Instagram, Facebook, Reddit, and Medium! The Graph's developers and members of the community are always eager to chat with you, and The Graph ecosystem has a growing community of developers who support each other.
The Graph Foundation oversees The Graph Network. The Graph Foundation is overseen by the Technical Council. Edge & Node, StreamingFast, Messari, Semiotic  and The Guild are five of the many organizations within The Graph ecosystem.