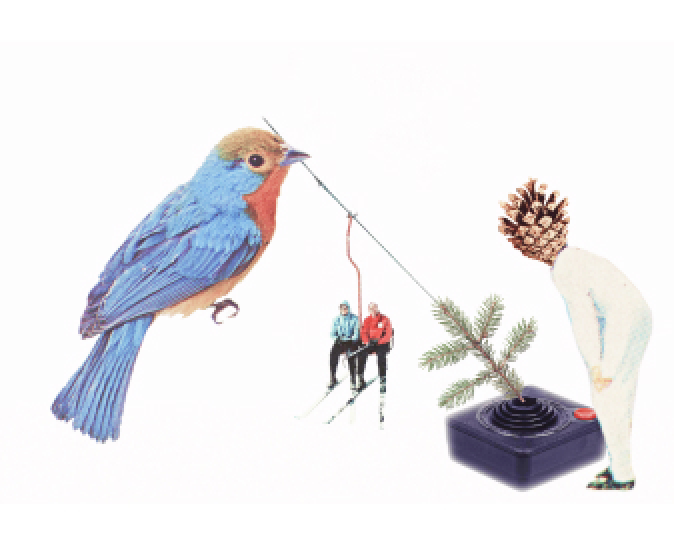 Venue and Ecosystem Manager
Edge & Node is a creative software development company working to build a vibrant, decentralized future. Founded by the initial team behind The Graph, Edge & Node is dedicated to the advancement of web3, a decentralized and fair internet where public data is available to all—an internet that enables its users to increase agency over their creations and their lives.
Edge & Node's initial product is The Graph, an indexing protocol for querying networks like Ethereum and IPFS, which ensures open data is always available and easy to access. The Graph is used by thousands of protocols and dapps including Uniswap, Livepeer, Aave, Decentraland, and more. Edge & Node also launched Everest, a decentralized registry with the mission to catalyze the shift to web3, facilitating community-driven curation of projects providing ongoing utility to the crypto space.
The Business team is a highly-focused group of web3 pioneers pushing the industry to greater heights while onboarding the next billion web3 users. Supporting a global ecosystem (and having a blast doing it), we develop and execute on business strategy, create communications, manage partnerships and support participants of The Graph Network. Ensuring a healthy, happy ecosystem while fostering meaningful relationships with the community is as essential as to us our morning matcha lattes. The business team comprises Business Development, Partnerships, Solutions Engineering, Marketing, Brand Building, GRT Relations, and Finance/ GRT Relations.
We are looking for a Venue and Ecosystem Manager to take full ownership of all site management duties and responsibilities associated with our space. The person we're looking for will have a warm, welcoming attitude towards their colleagues and guests, attention to detail, exude operational excellence, be extremely organized, display strong communication skills, and be familiar with programs such as Slack, Notion, Envoy, Eventbrite, and Salesforce.
What You'll Be Doing
Managing any-and-all aspects of the venue and workspace including, but not limited to, building operations, software systems, audio/visual equipment, guest management, expenditure tracking, inventory stocking, security, safety and emergency preparedness, and opening/closing of the space daily
Being present and onsite at the front desk during business hours (9am-6pm)
Creating a welcoming environment for the team and helping with new team member onboarding
Helping with potential new co-creator and guest tours, informing local press and community leaders on happenings in the space, engaging the local community, and maintaining a positive relationship with key vendors and the landlord
Partnering with our Events Coordinator to ensure that planned events are flawlessly executed
What We Expect
Ideally 2-4 years on venue management experience
Experience developing internal systems
Ability to multitask and be extremely detail oriented
Be engaging, personable and highly intuitive
Have experience using various events, meeting, and organization platforms or be willing to learn and ramp up quickly on such platforms
Be solutions driven, proactive, and a self-starter
Be on site in San Francisco daily from 9am-6pm, with flexibility on hours when needed
Experience building and expanding community and ecosystems
Have high emotional intelligence and being friendly with anyone that comes into the space
About the Graph
The Graph is the indexing and query layer of web3. The Graph Network's self service experience for developers launched in July 2021. Developers build and publish open APIs, called subgraphs, that applications can query using GraphQL. The Graph supports indexing data from multiple different networks including Ethereum, NEAR, Arbitrium, Optimism, Polygon, Avalanche, Celo, Fantom, Moonbeam, IPFS, and PoA with more networks coming soon. To date, tens-of-thousands of subgraphs have been deployed on the hosted service, and now subgraphs can be deployed directly on the network. Over 28,000 developers have built subgraphs for applications such as Uniswap, Synthetix, KnownOrigin, Art Blocks, Balancer, Livepeer, DAOstack, Audius, Decentraland, and many others.
If you are a developer building an application or web3 application, you can use subgraphs for indexing and querying data from blockchains. The Graph allows applications to efficiently and performantly present data in a UI and allows other developers to use your subgraph too! You can deploy a subgraph to the network using the newly launched Subgraph Studio or query existing subgraphs that are in the Graph Explorer. The Graph would love to welcome you to be Indexers, Curators and/or Delegators on The Graph's mainnet. Join The Graph community by introducing yourself in The Graph Discord for technical discussions, join The Graph's Telegram chat, and follow The Graph on Twitter, LinkedIn, Instagram, Facebook, Reddit, and Medium! The Graph's developers and members of the community are always eager to chat with you, and The Graph ecosystem has a growing community of developers who support each other.
The Graph Foundation oversees The Graph Network. The Graph Foundation is overseen by the Technical Council. Edge & Node, StreamingFast, Figment, Semiotic  and The Guild are five of the many organizations within The Graph ecosystem.