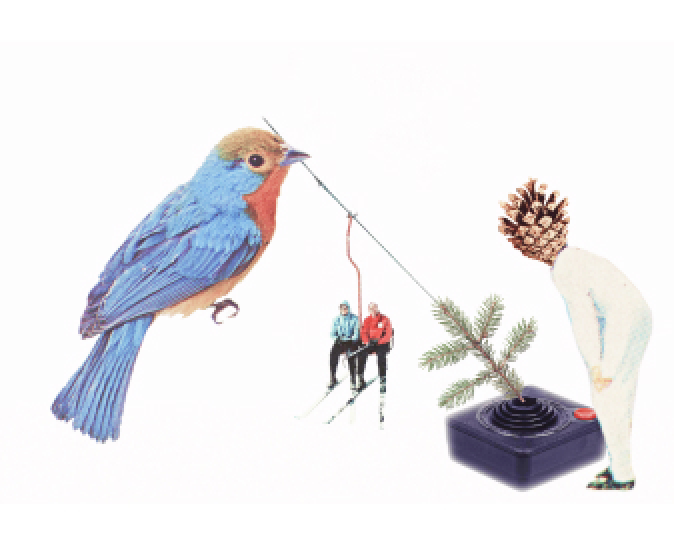 Team Lead
Noelle Becker Moreno
Events Coordinator
Team Lead
Noelle Becker Moreno
Edge & Node is a creative software development company working to build a vibrant, decentralized future. Founded by the initial team behind The Graph, Edge & Node is dedicated to the advancement of web3, a decentralized and fair internet where public data is available to all—an internet that enables its users to increase agency over their creations and their lives.
Edge & Node's initial product is The Graph, an indexing protocol for querying networks like Ethereum and IPFS, which ensures open data is always available and easy to access. The Graph is used by thousands of protocols and dapps including Uniswap, Livepeer, Aave, Decentraland, and more. Edge & Node also launched Everest, a decentralized registry with the mission to catalyze the shift to web3, facilitating community-driven curation of projects providing ongoing utility to the crypto space.
The Business team is a highly-focused group of web3 pioneers pushing the industry to greater heights while onboarding the next billion web3 users. Supporting a global ecosystem (and having a blast doing it), we develop and execute on business strategy, create communications, manage partnerships and support participants of The Graph Network. Ensuring a healthy, happy ecosystem while fostering meaningful relationships with the community is as essential as to us our morning matcha lattes. The business team comprises Business Development, Partnerships, Solutions Engineering, Marketing, Brand Building, GRT Relations, and Finance/ GRT Relations.
The Events Coordinator will support in person and virtual events, large and small to our growing community and beyond. They are a self-starter that can hit the ground running, and utilize their experience to optimize the organization and execution of events.
What you'll be doing
Planning and executing virtual and in-person events strategy and execution
You will be taking care of some of the largest online and offline events and conferences in the crypto space, managing end to end planning to execution
Connecting OKRs, and key messages for events
Coordinating and managing pre-event promotion, on-the-day management and post-event follow up activities, including email campaigns, surveys and other inbound and outbound correspondence
Producing compelling content for various distribution channels, including webinars and event materials, presentations, conferences and meetups
Organizing hackathons around The Graph ecosystem
Organizing working groups (DeFi, NFTs, Governance, DAOs, Work, Analytics, Social Media, etc)
Orchestrating and facilitating group events (online panels, conferences, off-sites & all-hands), meeting agendas, logistics and follow-ups
Staying on top of partners' and internal teams for upcoming events and product launches and supporting where we can
Calendaring & scheduling events for our space
Helping to bring The Graph to small towns and around the globe by supporting events throughout the World
Organizing our largest yearly 4-day event, Graph Day & Graph HACK (conference around The Graph ecosystem)
Creating immersive events for our entire community, while staying on brand
Assisting with the creative development of event initiatives, from branding, agenda design, content creation, and venue selection to event execution
Negotiating and running external partners/vendors for multiple events
Regularly traveling to events worldwide
What We Expect
3-5 years of experience within the event planning space
Ability to travel
About The Graph
The Graph is the indexing and query layer of web3. The Graph Network's self service experience for developers launched in July 2021. Developers build and publish open APIs, called subgraphs, that applications can query using GraphQL. The Graph supports indexing data from multiple different networks including Ethereum, NEAR, Arbitrium, Optimism, Polygon, Avalanche, Celo, Fantom, Moonbeam, IPFS, and PoA with more networks coming soon. To date, tens-of-thousands of subgraphs have been deployed on the hosted service, and now subgraphs can be deployed directly on the network. Over 28,000 developers have built subgraphs for applications such as Uniswap, Synthetix, KnownOrigin, Art Blocks, Balancer, Livepeer, DAOstack, Audius, Decentraland, and many others.
If you are a developer building an application or web3 application, you can use subgraphs for indexing and querying data from blockchains. The Graph allows applications to efficiently and performantly present data in a UI and allows other developers to use your subgraph too! You can deploy a subgraph to the network using the newly launched Subgraph Studio or query existing subgraphs that are in the Graph Explorer. The Graph would love to welcome you to be Indexers, Curators and/or Delegators on The Graph's mainnet. Join The Graph community by introducing yourself in The Graph Discord for technical discussions, join The Graph's Telegram chat, and follow The Graph on Twitter, LinkedIn, Instagram, Facebook, Reddit, and Medium! The Graph's developers and members of the community are always eager to chat with you, and The Graph ecosystem has a growing community of developers who support each other.
The Graph Foundation oversees The Graph Network. The Graph Foundation is overseen by the Technical Council. Edge & Node, StreamingFast, Figment, Semiotic  and The Guild are five of the many organizations within The Graph ecosystem.