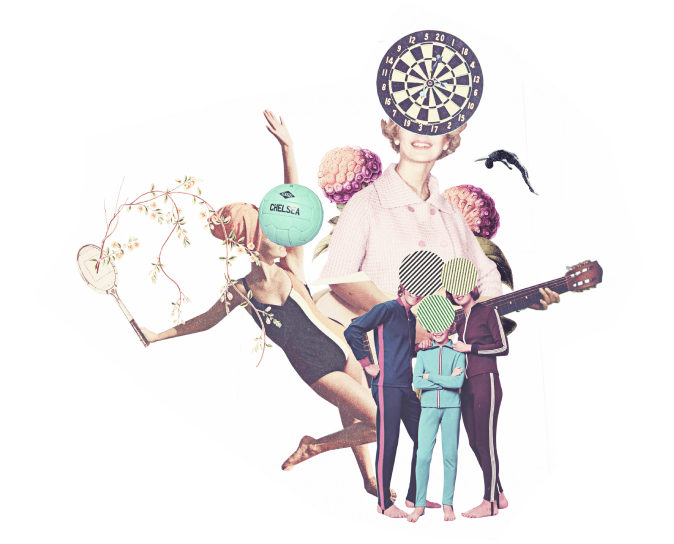 Principal Economist, Protocol Economics
Edge & Node is a creative software development company working to build a vibrant, decentralized future. Founded by the initial team behind The Graph, Edge & Node is dedicated to the advancement of web3, a decentralized and fair internet where public data is available to all—an internet that enables its users to increase agency over their creations and their lives.
Edge & Node's initial product is The Graph, an indexing protocol for querying networks like Ethereum and IPFS, which ensures open data is always available and easy to access. The Graph is used by thousands of protocols and dapps including Uniswap, Livepeer, Aave, Decentraland, and more. Edge & Node also launched Everest, a decentralized registry with the mission to catalyze the shift to web3, facilitating community-driven curation of projects providing ongoing utility to the crypto space.
The Research & Protocol group at Edge&Node drives fundamental improvements to The Graph protocol by designing new capabilities and solving novel research challenges. We collaborate with developers and the product team to turn our ideas into productized solutions.
We are looking for a Principal Economist to work within the Protocol Economics arm of the Research & Protocol group. The selected candidate will collaborate with optimization researchers, simulation experts, developers, and other engineers as part of a cross-organizational team, partnering with other core dev teams in The Graph ecosystem, to design and evaluate cryptoeconomic mechanisms to be applied in the protocol.
Key Responsibilities
Constructing game theoretic models of existing and proposed mechanisms
Identifying invariants and objective functions that align with protocol goals, and designing new mechanisms that are optimal under the proposed criteria
Identifying incentive gaps or possible vulnerabilities in The Graph's economic design
Performing General Equilibrium Analyses of the protocol to surface how The Graph's various mechanisms might interact at the system-level
Maintaining and publishing papers describing The Graph's protocol economics
Applying deep knowledge of the economic literature to surface analogous settings to problems that The Graph is aiming to address
Designing incentives for key features on The Graph's roadmap, including warp sync, a data availability committee, and market design for streaming data interfaces
Collaborating with optimization researchers, machine learning researchers, UX researchers, product management, and company leadership to produce original work that meets the needs of a diverse set of stakeholders
Desired Skills & Qualifications
PhD in Economics, Mechanism Design, Algorithmic Game Theory, Operations Research, or related field.
Experience working in industry or in another applied setting, with experience working within multidisciplinary teams, taking research ideas to production.
A passion for teaching others and exceptional verbal and written communication skills.
Experience working on cross-discipline projects, across economics, computer science, and mathematics.
Proficiency with computational methods such as numerical analysis, agent-based modeling, and other forms of simulation.
Proven track record of publishing original work based on novel research or applications, not just describing past work.
Adept at writing LaTeX and computational notebooks in languages such as Julia or Python.
Strong curiosity and passion for the crypto-specific topics such as automated market makers (AMMs), maximal extractable value (MEV), and consensus.
Broad knowledge of economic topics, including contract theory, negotiation protocols, microeconomics, macroeconomics, institutional economics, monetary theory, urban economics, and market design.
Self-directed, proactive, self-starter who is comfortable with the autonomy of working in a remote setting.
Proven track record of producing solutions for complex problems in a dynamic environment, against requirements, under time constraints.
About the Graph
The Graph is the indexing and query layer of web3. The Graph Network's self service experience for developers launched in July 2021. Developers build and publish open APIs, called subgraphs, that applications can query using GraphQL. The Graph supports indexing data from multiple different networks including Ethereum, NEAR, Arbitrium, Optimism, Polygon, Avalanche, Celo, Fantom, Moonbeam, IPFS, and PoA with more networks coming soon. To date, tens-of-thousands of subgraphs have been deployed on the hosted service, and now subgraphs can be deployed directly on the network. Over 28,000 developers have built subgraphs for applications such as Uniswap, Synthetix, KnownOrigin, Art Blocks, Balancer, Livepeer, DAOstack, Audius, Decentraland, and many others.
If you are a developer building an application or web3 application, you can use subgraphs for indexing and querying data from blockchains. The Graph allows applications to efficiently and performantly present data in a UI and allows other developers to use your subgraph too! You can deploy a subgraph to the network using the newly launched Subgraph Studio or query existing subgraphs that are in the Graph Explorer. The Graph would love to welcome you to be Indexers, Curators and/or Delegators on The Graph's mainnet. Join The Graph community by introducing yourself in The Graph Discord for technical discussions, join The Graph's Telegram chat, and follow The Graph on Twitter, LinkedIn, Instagram, Facebook, Reddit, and Medium! The Graph's developers and members of the community are always eager to chat with you, and The Graph ecosystem has a growing community of developers who support each other.
The Graph Foundation oversees The Graph Network. The Graph Foundation is overseen by the Technical Council. Edge & Node, StreamingFast, Figment, Semiotic  and The Guild are five of the many organizations within The Graph ecosystem.