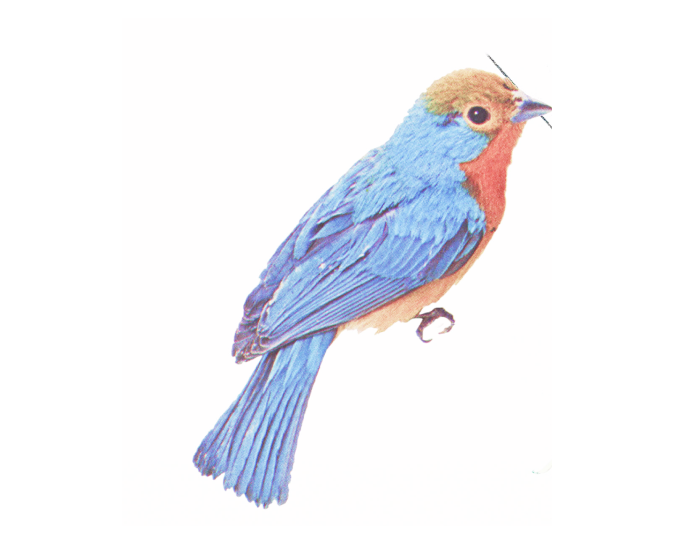 Senior Security Engineer
Edge & Node is a creative software development company working to build a vibrant, decentralized future. Founded by the initial team behind The Graph, Edge & Node is dedicated to the advancement of web3, a decentralized and fair internet where public data is available to all—an internet that enables its users to increase agency over their creations and their lives.
Edge & Node's initial product is The Graph, an indexing protocol for querying networks like Ethereum and IPFS, which ensures open data is always available and easy to access. The Graph is used by thousands of protocols and dapps including Uniswap, Livepeer, Aave, Decentraland, and more.
Edge & Node's Infrastructure and Operations team has the critical role of ensuring the applications and services we operate are reliable, performant, scalable, cost efficient, and predictable. We focus on a mix of software development, tooling and automation, and development and collaboration with other internal and external technical teams to continuously meet a high bar for service delivery.
We are looking for an experienced and highly motivated Senior Security Engineer and leader that can help us assess and protect our critical infrastructure as part of The Graph ecosystem. In this role, you will have the opportunity to proactively close security gaps, develop best practices and policies across the broader engineering team, and work closely with other engineers to ensure robustness of the network.
What You'll Be Doing
Developing comprehensive knowledge of our products and services
Performing initial and continuous assessments of our applications, services, and infrastructure and being responsible for patching issues and implementing solutions
Enhancing existing triage and incident response processes to address issues quickly and reliably
Developing and optimizing an incident management process
Coordinating with other engineers to discover and respond to security issues proactively
Developing, documenting, and implementing security policies, protocols, and procedures to enhance best practices across The Graph ecosystem
Staying abreast of cutting-edge security technologies to make recommendations for infrastructure improvements
Managing bug bounty program, and leading and performing technical work as part of response team of all audits
​​Collaborating with software developers to ensure that security is integrated into the software development lifecycle
What We Expect
5+ years experience as a security engineer with hands-on technical experience in security evaluation and incident response
Bachelor's degree in computer science or related discipline with experience assessing and protecting network infrastructure; advanced degree in a technical field preferred
Exceptional skills in surveillance and emergency response
Experience using available tools and technology to ensure security in cryptography and cloud applications; experience with crypto/blockchain preferred
Outstanding communication, documentation, organization, and leadership skills
Up to date working knowledge of best security protocols and procedures
Solid understanding of project management and statistical data analysis and ability to use relevant tools to manage work and make decisions
Committed, reliable, and ability to manage on-call schedule within operations team
About The Graph
The Graph is the indexing and query layer of web3. The Graph Network's self service experience for developers launched in July 2021. Developers build and publish open APIs, called subgraphs, that applications can query using GraphQL. The Graph supports indexing data from multiple different networks including Ethereum, NEAR, Arbitrum, Optimism, Polygon, Avalanche, Celo, Fantom, Moonbeam, IPFS, and PoA with more networks coming soon. To date, tens-of-thousands of subgraphs have been deployed on the hosted service, and now subgraphs can be deployed directly on the network. Over 28,000 developers have built subgraphs for applications such as Uniswap, Synthetix, KnownOrigin, Art Blocks, Balancer, Livepeer, DAOstack, Audius, Decentraland, and many others.
If you are a developer building an application or web3 application, you can use subgraphs for indexing and querying data from blockchains. The Graph allows applications to efficiently and performantly present data in a UI and allows other developers to use your subgraph too! You can deploy a subgraph to the network using the newly launched Subgraph Studio or query existing subgraphs that are in the Graph Explorer. The Graph would love to welcome you to be Indexers, Curators and/or Delegators on The Graph's mainnet. Join The Graph community by introducing yourself in The Graph Discord for technical discussions, join The Graph's Telegram chat, and follow The Graph on Twitter, LinkedIn, Instagram, Facebook, Reddit, and Medium! The Graph's developers and members of the community are always eager to chat with you, and The Graph ecosystem has a growing community of developers who support each other.
The Graph Foundation oversees The Graph Network. The Graph Foundation is overseen by the Technical Council. Edge & Node, StreamingFast, Messari, Semiotic  and The Guild are five of the many organizations within The Graph ecosystem.