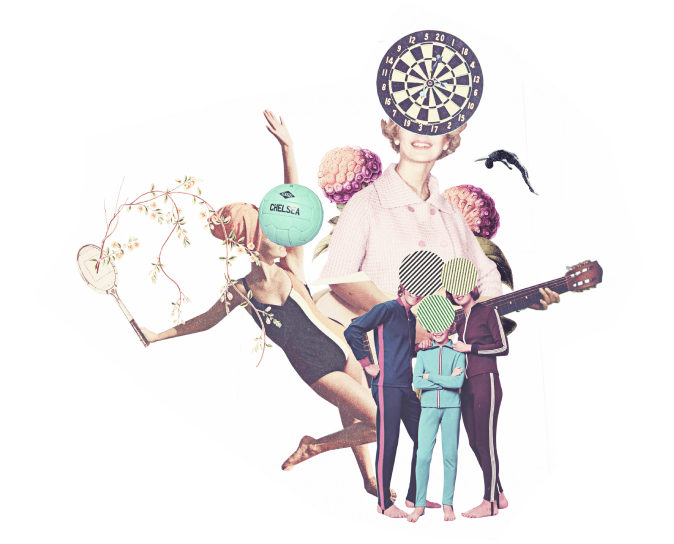 Location
Remote - North America
Business Operations
Location
Remote - North America
About Edge & Node
Edge & Node is a creative software development company working to build a vibrant, decentralized future. We are dedicated to the advancement of web3, a decentralized and fair internet where public data is available to all - an internet that enables its users to increase agency over their creations and their lives.
Edge & Node's initial product is The Graph, an indexing protocol for querying networks like Ethereum and IPFS, which ensures open data is always available and easy to access. The Graph is used by thousands of protocols and dapps including Uniswap, Livepeer, Aave, Decentraland, and more.
About Your Future Team
We are excellent communicators. We work with leads in all departments to ensure that people are enabled to execute their work efficiently. We work tirelessly to find methods that introduce a minimal amount of overhead while protecting people's time. The heads of Finance, Legal, People, and Delivery have so far managed their own operations. We are now hiring a mighty force multiplier to unite and refine much of the company's operations in collaboration with the people who have handled operations so far.
What We Are Looking For
We are looking for a motivated self-starter and driven individual who can thrive in a dynamic and sometimes undefined environment, and who has demonstrated the ability to take an iterative approach to improvement. Some traits that describe you:
Natural communicator: You are effective at presenting your ideas, getting alignment across stakeholders, and driving execution in a cross-functional environment. You have excellent verbal, written, and interpersonal skills.
Proven track record: You have improved and executed processes in financial, legal, and corporate ops through the stages of ideation, design, configuration, usage, and validation. You are comfortable using a variety of tools to achieve operational excellence.
Pragmatic: Although you are an independent and creative thinker, you are also action-oriented. You know that the best process is the one that people can easily understand and adopt.
Dedication to craft: You see an organization as a living system whose processes can be continuously refined and iterated upon. Others may specialize in certain subject matter, but your craft is operations.
Organized: You are borderline obsessive when it comes to organization. Others may think you make it look effortless, but you know that the "secret" is a combination of detail orientation, excellent task management, and creative problem solving.
Team player: Your personal integrity results in an honest and open working style. People love working with you, and you make the people around you more effective. You work well in our global remote work environment because you have strong cross-cultural skills and versatility in engaging the different skillsets of our team members. You take pride in being a force multiplier.
Database oriented: We build many company workflows and house many documents inside Notion. A familiarity with database principles (whether from a past in software engineering, data analysis, or data entry) is a huge plus.
Web3 oriented: You may already have "fallen down the blockchain rabbit hole" and have some familiarity with how blockchains, smart contracts, and decentralized applications play together. You either have deep interest in how The Graph fits into this technical stack or are eager to learn.
What You'll Be Doing
Financial Ops
Manage accounts receivable and payable workflows
Track and control expenses
Manage banking relationships, banking balances, and the cash cycle
Work with external partners on tax matters
Legal Ops
Manage contract and document workflow (approval, signature, document repository management)
Enforce compliance with internal legal policies
Assist in managing compliance with employment law regulations, registration, and reporting
People Ops
Assist in onboarding and offboarding employees
Assist in running the hiring pipeline, including liaising with the The Graph Foundation's recruiting arm
Collaborate and execute on team culture related issues
Collaborate and execute on employee benefit issues
Delivery Ops
Facilitate the efficient flow of information between teams focused on delivery (product management, engineering, design, marketing, business development, developer relations, etc)
Facilitate the efficient flow of information between E&N and companies that collaborate with us
Build and maintain company databases and related workflows using Notion
Make recommendations for process and tooling improvements
General Corporate Ops
Assemble and maintain "company handbook" information using Notion
Manage corporate documents
Monitor and update admin rights for tools
Monitor and maintain company communications hygiene in Slack
Interface with EAs for logistical challenges (offsite scheduling, for example)
About The Graph
The Graph is the indexing and query layer of web3. The Graph Network's self service experience for developers launched in July 2021. Developers build and publish open APIs, called subgraphs, that applications can query using GraphQL. The Graph supports indexing data from multiple different networks including Ethereum, NEAR, Arbitrum, Optimism, Polygon, Avalanche, Celo, Fantom, Moonbeam, IPFS, and PoA with more networks coming soon. To date, tens-of-thousands of subgraphs have been deployed on the hosted service, and now subgraphs can be deployed directly on the network. Over 28,000 developers have built subgraphs for applications such as Uniswap, Synthetix, KnownOrigin, Art Blocks, Balancer, Livepeer, DAOstack, Audius, Decentraland, and many others.
If you are a developer building an application or web3 application, you can use subgraphs for indexing and querying data from blockchains. The Graph allows applications to efficiently and performantly present data in a UI and allows other developers to use your subgraph too! You can deploy a subgraph to the network using the newly launched Subgraph Studio or query existing subgraphs that are in the Graph Explorer. The Graph would love to welcome you to be Indexers, Curators and/or Delegators on The Graph's mainnet. Join The Graph community by introducing yourself in The Graph Discord for technical discussions, join The Graph's Telegram chat, and follow The Graph on Twitter, LinkedIn, Instagram, Facebook, Reddit, and Medium! The Graph's developers and members of the community are always eager to chat with you, and The Graph ecosystem has a growing community of developers who support each other.
The Graph Foundation oversees The Graph Network. The Graph Foundation is overseen by the Technical Council. Edge & Node, StreamingFast, Messari, Semiotic  and The Guild are five of the many organizations within The Graph ecosystem.